Your Dallas Home Inspector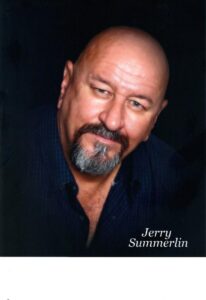 Texas Star Home Inspections was founded in 2001 by Jerry L. Summerlin, he has over 43 years of practical experience working on residential properties. At the age of 12, he turned in his first W-2 tax form for being a plumber's helper. Jerry comes from a strong background of plumbers. His love of plumbing led into a joy for remodeling and home repairs that has lasted for over 43 years. He always says that, "There's still something new to learn everyday." Jerry strives to stay current and learn from his experiences day by day. He is very experienced and strives to always give a fair price along with friendly service.
My promise to my customers:
I will be on time, be accurate, give explanations in simple terms, charge a fair price, and deliver a professional looking Home Inspection Report. I will always be available for follow up questions.
Set the home inspection appointment at your convenience, because I would like you there or have someone you trust to represent you during the home inspection. Buying or selling a home can be a stressful time and it is my goal to make our services as smooth as possible for you, my customer. I will inspect six days out of every week, I do not charge for mileage, and I do follow-up partial inspections on unfinished projects.
More often than not, I will be able to show you some things about a home that you didn't already know.